Getting Ready Locations For Your Wedding Day in Windsor-Essex County – Part 1
One of the many things to plan on your wedding day is "Where are we going to get ready?" The good news is there isn't a wrong answer to this question!
We did what most couples choose to do, and got ready at 2 separate locations. I got ready at our new home (we had just moved in) with its blank walls and neutral colours (for minimal distractions). and my husband got ready at his childhood home. The best part is that we were 10 minutes away from each other, so our wedding photographer could easily capture both of us getting ready keeping the image style consistent (this is my preferred method BTW and prefer this whenever possible!)
Another factor to consider is how that space will look on the day of your wedding. Will there be good lighting (big windows or other natural light sources)? Is there enough space for full-length shots of you and your family? Will there be multiple people getting ready at the same time? Lots of clutter in the background? Do you really want to be frantically cleaning and stressing out in the final days prior to your wedding decluttering and prepping the house for incoming guests? AH!
Don't worry! I have put together a list of  6 unique and beautiful places to get ready on your wedding day!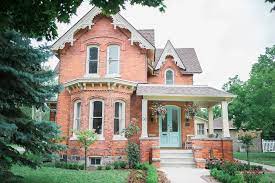 Image taken from Google
Just one look at the photos from Main & Leslie and it's easy to see why it's a great getting ready space on your wedding day. With the historical charm of the home carefully preserved, a bright and romantic colour palette and tastefully curated interior design, Matt & Leslie have created a beautiful retreat in the heart of Kingsville, ON to capture the magic as you get ready on your wedding day.
"There are stunning and inspiring spaces to discover throughout, including a sweeping grand staircase, a gourmet kitchen complete with Viking gas range, soaring 10 ft ceilings, intricate trim work, and beautifully designed living spaces that will delight and inspire you… The home is equipped with all of the essentials needed to enjoy your stay, including bedding, towels, and toiletries and additional items can be provided where necessary."
Click Here to read reviews in their AirBNB link to see what other brides are saying about their experience!

Image taken from Google
I'm a sucker for old homes with soaring ceilings, detailed molding, and wainscotting. I am an old soul after all (clearly since my top 3 getting ready locations are old homes!) and The Magnolia Ranch with its surrounding acreage has a calm and romantic feel like you've just entered your own private getaway.
"This gorgeous, four-bedroom, newly renovated house is much more than a Bed and Breakfast. It's a magnificent property with stunning views everywhere you look. In the heart of wine country and across the street from Lake Erie, there are endless possibilities of ways to enjoy your stay… We also offer cooking classes, and catered events, as well as outdoor events and our unique property, is the perfect place to host your wedding. At Magnolia Ranch, the possibilities are endless."
Click Here to book your stay!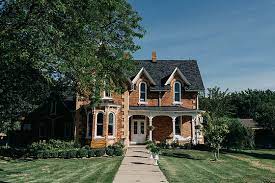 Image taken from Google
Oh.. what's this? Another old home? (insert surprised face here)
Nestled on the corner of Main St. and County Rd 46 in Comber, "[t]his local landmark built in 1876, boasts original endless charm, award winning food, and hospitality." You can tell the owners put their heart and soul into maintaining and operating this bed and breakfast, from the gorgeous original interior details to the beautifully maintained yard with mature trees and pond, the photography opportunities are endless!
Click Here to book your stay!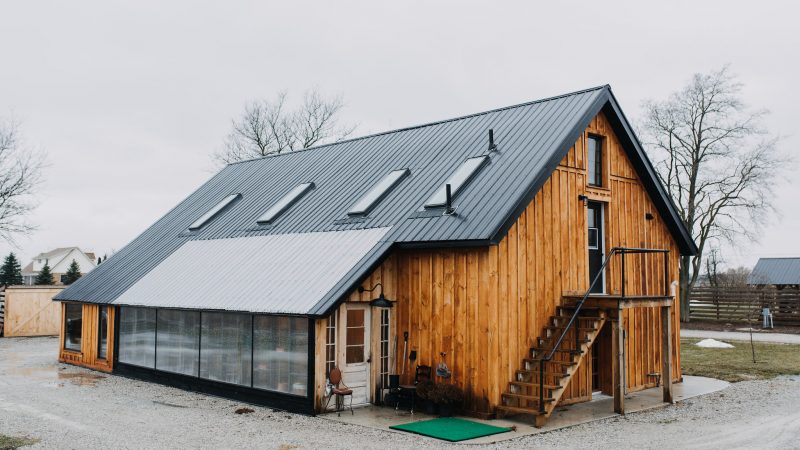 Image taken from Google
14th Coffee Co is this little gem tucked away on a concession road in Essex, ON with endless photo opportunities, enticing coffee aroma, and incredible views! This property is surrounded by farmland, offering peaceful views of endless fields and you'll want to get up early and stay up late to take in the panoramic sunrises and sunsets – all while sipping on 14th Coffee Co brew.
When you book your stay you'll be able to enjoy all 3 buildings on the property: the iconic barn with greenhouse and loft (featured above), the main house, and the adorable coffee house where the magic is done. And it that isn't enough for your photography needs, the property also has a vintage 1950s truck, an Airstream, lovingly tended gardens, and full fields of beautiful crops depending on the time of year!
Click Here to book your stay!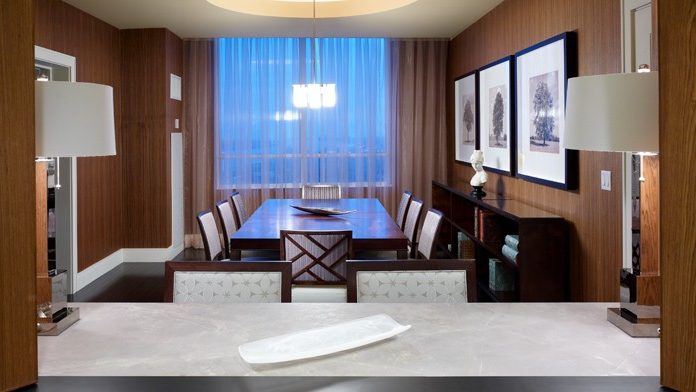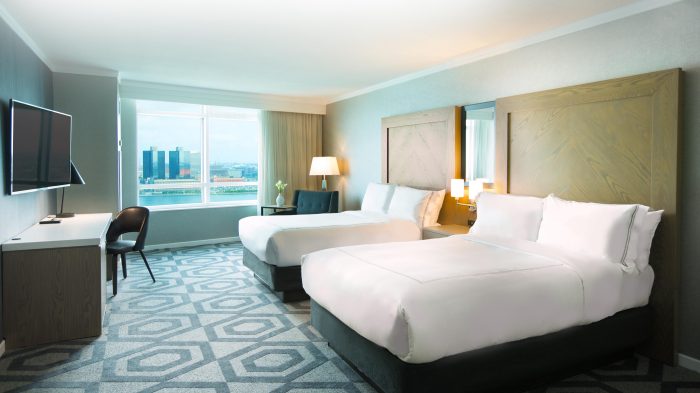 Image taken from Caesars website
If you're getting married in the city, the rooms and suites at Caesars Windsor are a great option for a lot of couples. You'll have the benefit of keeping your out-of-town guests in one location for socializing and family bonding, with all of the available amenities and entertainment options, there's something for everyone!
Hotels are also a great option because they're nicely decorated with beautiful colour palettes and tasteful artwork and furniture, plus… you don't have to do any of the cleanings before your guests arrive! It's also a great idea to call housekeeping before your photographer arrives and have them come through and tidy up your room, and make beds for the best photo backgrounds.
Depending on room location you will get a great view of the Detroit skyline, there are also regular rooms and suites to accommodate larger wedding parties so you'll find the perfect fit for your wedding day!
Caesars Windsor's Junior Suites are furnished with their discriminating guests in mind, placing their focus on delivering their guests the ultimate comfort and sophistication. If you choose an Executive Suite you'll be treated to a spectacular view of the Detroit skyline along with downtown Windsor's riverfront trails. Executive Suites are decorated with softly-hued, modern touches, and the living room is the perfect spot for entertaining with its wet bar, TV, and plenty of comfortable seating for your wedding party and family.
Click Here to book your stay!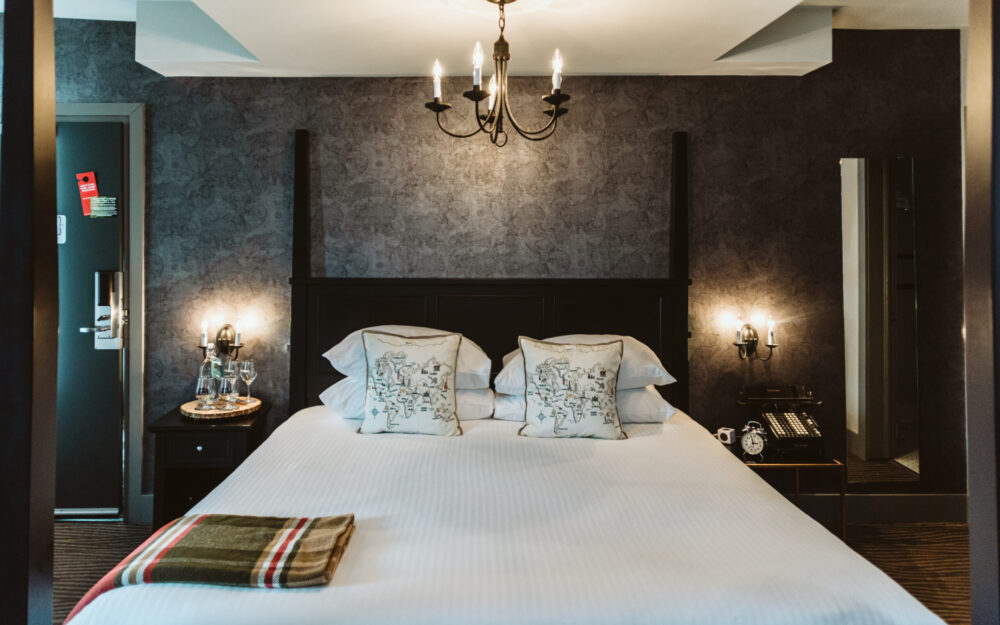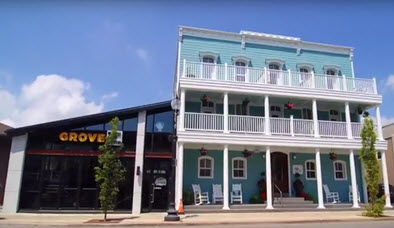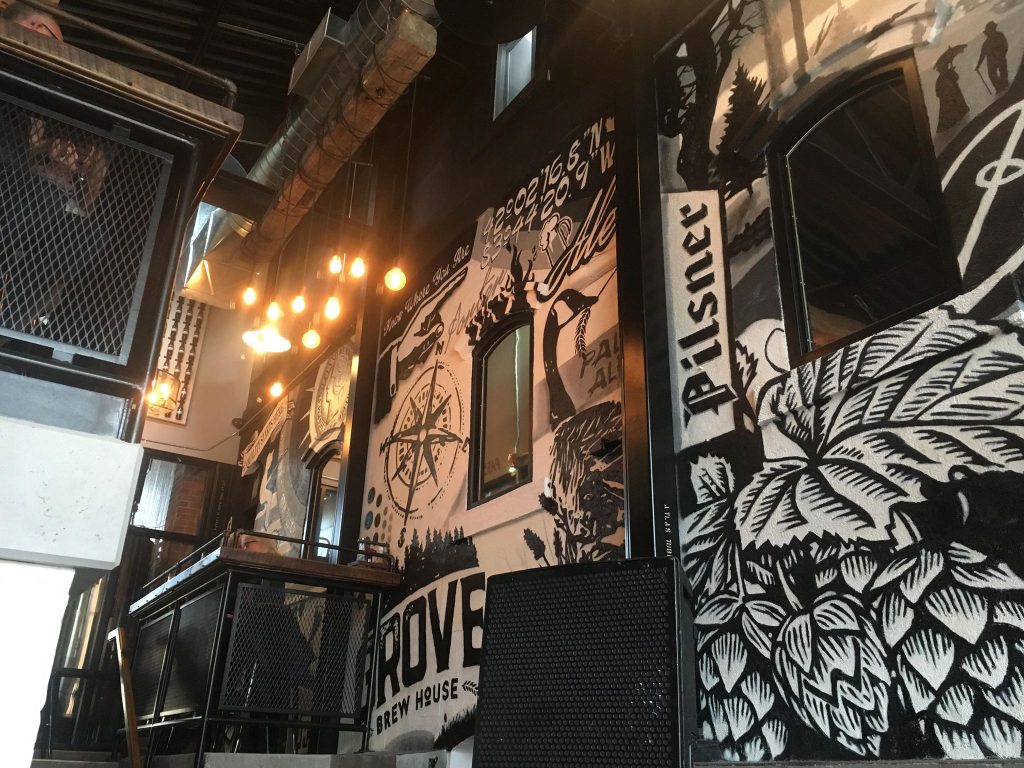 Image taken from Grove website and Google
"If you are looking for a unique & memorable destination, you need to look no further than 12 Main Street East in Kingsville, Ontario.  THE GROVE HOTEL is a small boutique hotel, in an 1854 building, that's giant on personality. With 18 rooms, each as different as its guests, it offers a memorable visit each and every time.  Next door, there's THE GROVE BREW HOUSE – an award-winning craft brewery and taproom that will definitely make you feel that BEER is always the answer (even if you can't remember the question).  THE GROVE HOTEL, in Kingsville, Ontario is so seriously sweet, that you'll never want to leave!
Conveniently located next door is a brewery with industrial flare!" – The Grove Brew House
Click Here to check out their rooms!
Happy Planning!